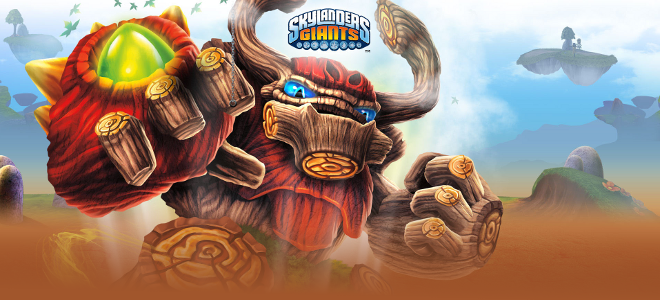 The Skylanders series is known for it's unique focus on both toys and video games. Skylanders figures are equipped with an RFID chip that allows the characters to be pulled in the game. Each of these Skylanders have different stats and abilities. The game has elements of action/adventure games with an RPG elements focused on the Skylander creatures. Skylanders: Giants is the newest game of the franchise, and adds several new gameplay elements.
Here is a short list of things you need to know about the Skylanders: Giants
---
1. The Figures
All existing figures from the previous installment Skylanders: Spyro's Adventure are compatible with Skylander's Giants. Some figures from Skylanders Giants can even work in the original game. Standard Series 2 figures (new poses of Series 1 Figures) will work. In order to see which figures are backwards compatibility, check the box for the compatibility chart. New Series 2 figures separate themselves from their previous versions.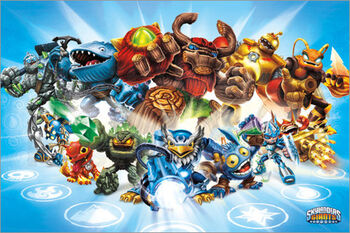 2. Giants
There are eight Giants that can be obtained in Skylanders: Giants. These creatures are twice the size as normal Skylanders (and their figures cost just about twice as much as well). One is included n the starter set, Tree Rex. Giants aren't entirely game changers, but they have new moves. They could be considered their own class, in a way. They can get to different areas that Skylanders can't. Some of these abilities include picking up and destroying boulders, or plowing through puzzle/bomb walls.
3. New Skylanders:
Besides the addition of brand new Giant Skylanders, the game includes eight new regular sized Skylanders. Each of themcome equipped with their own unique powers, abilities, and personality. Some of these new Skylanders include the Air-type Jet-Vac, and the Magic-type Pop Fizz. 24 of the Skylanders from the original game will be released with a remodel and the ability for the figure to light up when near a Portal of Power.
4. Exclusive Figures
The great (and somewhat frustrating) aspect about Skylanders is finding and hunting down the specific figures. There are some figures that are exclusively located in particular retail stores. Wal-Mart has a Glow-in-the-Dark Cynder figure in their Starter Packs. Target has an exclusive Crusher Giant. Toys R Us has the Legendary Bouncer. Toys R Us also sells a set of Legendary figures, with Slam Bot, Ignitor, and Jet-Vac. Game Spot has an exclusive Golden Dragonfire Cannon Battle Pack. Original figures of the first Skylanders game are becoming harder and harder to locate, so keep your eyes out!
5. New Features
Skylanders Giants includes a collection of new features and gameplay enhancements. Some of these include new arenas and gameplay options for Battle Mode. Enhanced Elemental Zones, as well as new Hero Challenges. Skylanders Giants will include three difficulty modes, Easy, Normal, and Hard. All previous figures in Skylanders can be leveled up to level 15.
Ad blocker interference detected!
Wikia is a free-to-use site that makes money from advertising. We have a modified experience for viewers using ad blockers

Wikia is not accessible if you've made further modifications. Remove the custom ad blocker rule(s) and the page will load as expected.